![CDATA[YII-BLOCK-HEAD]]>

<![CDATA[YII-BLOCK-BODY-BEGIN]]>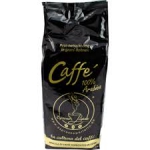 Coffee Beans - EP Arabica 1 Kg
About product
Espresso Perfetto 100% Arabica
The black pack from Espresso Perfetto!
This blend is a 100% Arabica of different origins of the best quality beans, with intense flavor and strong aroma to brew a full body and smooth espresso and other coffee drinks, a must have at home for genuine coffee lovers.
Suitable for all professional and automatic machines.
Italian origin
Vented 1 kg package.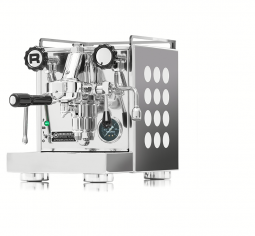 Machine - Rocket Appartamento - White
The Appartamento is a heat exchange espresso machine from Rocket Espresso with an E-61 brew-group made of chrome plated brass to ensure proper heat stability
Technical specs:o Boiler size: 1.8L Heat Exchanger type..o Brewing Head type Faema E61, in chrome platted copper.o Vibration pump.o Gauge for boiler pressure.o Reservoir Capacity: 2.5Lo Power : 1200 Wo Dimensions (mm): 274W x 360D x 425Ho Weight: 20.0 kg
£ 28600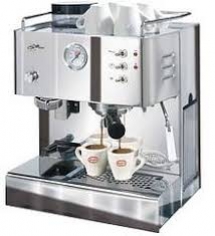 Machine - QuickMill Pegaso 03035
Very similar to the QuickMill Orione except that the Pegaso has a built-in grinder, which is convenient if you are requiring 1 machine for all. The features of both are as follows; (Thermo block) Which makes it ready in less than 5 minutes

Technical specs: Thermoblock BoilerAluminium group head 58 mm.Automatic grinding dose for pre-set shot.Built-in coffee tamper. Single and double coffee baskets.Wand for steam and hot water. Water tank is 1.5 L.The heating coil is 1200W Weight 12.7 kg
£ 19760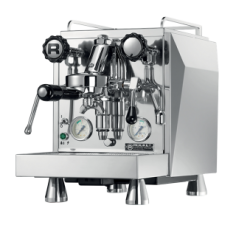 Coffee Machine - Rocket Giotto Type V
Giotto Evoluzione V is a heat exchange espresso machine, the boiler is insulated to keep the heat and avoid machine body getting hot, Giotto Evoluzione has 2 pressure gauge one for boiler pressure and the other for brewing pressure.Comes with a vibrational pump
Technical specs:o Boiler size: 1.8L Insulated Heat Exchanger type..o Brewing Head type E61o Vibration pump.o Gauges for boiler & pump pressure.o Programmable digital brewing temperature.o Reservoir Capacity: 2.5Lo Power : 1200 Wo Dimensions (mm): 335W x 420D x 400Ho Weight: 23.0 kg
£ 33000